The personal library of Edgar Rice Burroughs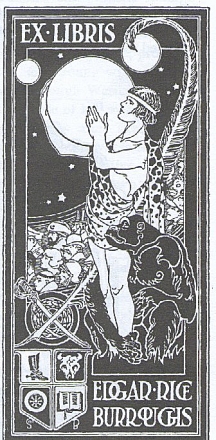 Danton Burroughs, the grandson of Tarzan author Edgar Rice Burroughs, has provided to Bill Hillman many of the books personally owned by ERB.
This site
is worth browsing as Mr Hillman has made hundred of scans of images from those old books, which he has also catalogued online. A labour of love, and a gem that I appreciate. Scroll down for the shelves of books.
Categories: literature, internetresources